Camp House Concerts' has met many great people and businesses over the years.  On this page, Friendly Links, we showcase many of them with hope to encourage you to do business with them.
Check out this List of Country Music Blogs, Artists, Venues & Resources presented by Camp House Concerts!  We have many friends in the industry and would like to share them with you.  You will find various categories from Country Music Blogs, Associations, Artists, Music Resources and much more!  We hope that you enjoy our compilation of links from around the web.
Blogs  •  Podcasts  •  Interesting Websites  •  Musician Resources  •  Venues  •  Music Charts  •
Recommended Artists  •  Friendly Links  •  Miscellaneous
Offering a collection of vintage concert posters, artwork and memorabilia from country music performers.  A place where you can browse concert posters from your favorite country music performer over the years.
A blog inspired by Willie Nelson.  There are countless articles, stories, facts, pictures and more!  From one Willie Nelson fan to another, we are excited that Linda has such a strong admiration for the Red Headed Stranger, so that we can keep up with him while re-living the great memories!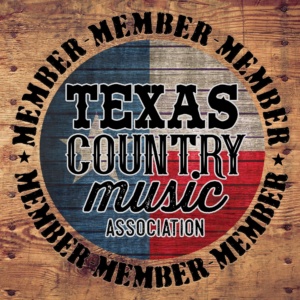 The TCMA's goal is to aid in the success of not only artists, but also professionals, venues, media, businesses and individuals who work diligently behind the scenes to make it all happen. By building relationships we can accomplish much. The TCMA's vision is to be the most effective resource to protect and enable the music and artists who are from and entertain in Texas. Historically our state has produced a unique genre which transcends from shore to shore and around the world.  Check out their 2017 Award Winners
Ditto Music Blog has numerous resources for getting your feet wet in the music industry. Ditto has hundreds of great reads that will give you a behind the scenes look at what it takes to make it in the music industry.
Resource: How to Write a Record Label Business Plan (Free Template)
Resource: How Independent Record Labels Make Money
Providing musicians with the Best Musical Instruments picked out by honest musicians.  You'll want to check out this website before purchasing your next piece of equipment!
IOTM is for:  Musicians • Venues • Record Labels • Band Managers • Booking Agents • Promoters - Book more shows and better tours in a fraction of the time with the most comprehensive and up-to-date music venues database and venue reviews index on the web, including contact info for thousands of venue booking agents and instantly customized show availability alerts.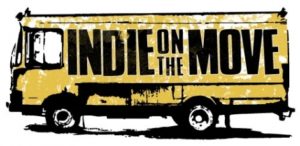 JamMob is a publication for independent artists with tools, resources, and information to help musician's promote their music and get more exposure. 
This is your go to site for any official press releases regarding country music.  However, why stop at country music?  Press Release Point offers up to the minute press release feeds for many different interests including: Technology, Labor, Business.
Soundwhich is an online music portal which provides a vast collection of royalty free music free of charge along with a comfortable, affordable, flexible and creative pace to its users to customize soundtrack for YouTube videos, ads, TV programs, and games. This platform is simple to use, and easy to understand. As only with a few drag and drop features you can produce a unique, and soulful piece of music that too only within a couple of minutes.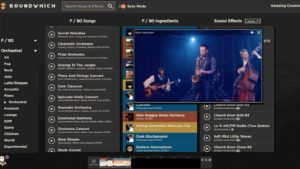 Cocaine & Rhinestones is a podcast about the history of country music made in the 20th century.  This is about the truth.  You don't have to know what it's like to drive a tractor.  You don't need to have spent the last 20 years listening to nothing but Merle Haggard 8 tracks while sipping Pearl beer from a can in order to appreciate these incredible stories and this genius music.
Sharing country music news and much more!
CountryClones.com is a place for country music fans of all ages. Here, you can find country festivals, country concerts, travel tips, discover new country artists, and catch a behind the scenes look into tour life and the music industry. Plus, you can learn about some of our favorite country boutiques. Check it out
CML gives you short descriptions in a way similar to Twitter.  This allows you to skim through quickly without missing anything!  Give this blog a whirl.
First off, we'll start this list with CMNB.  You've got to admit, they have the best name for this topic.  This blog covers everything from Musician's Birthdays to up-to-date press releases from the country music industry.
Over 40 different categories to choose from on countryschatter.com.  They offer country music news as well as artists interviews and much more.  There is plenty of great reading material here!
Interviews, Reviews & Lists… I'll let them introduce themselves.  CMTT, "Not some corporate entity, CMTT is a website for the fans by the fans. We write and share country music news because we love country music. From the low crooning of Johnny Cash and Loretta Lynn to the honky-tonkin' rhythms of Travis Tritt and Alabama up until the current mega-stars like Luke Bryan, Carrie Underwood and Miranda Lambert."
Blog from Sheena Hayden, the wife of musician, Rodney Hayden.
This NPR blog is perfect for not just finding new music, but it also provides some brief background on the bands.
Content on their site includes: interviews with both rising and established artists, album reviews, new music news, as well as original video content from pop-up sessions we host and concerts we attend.
The Outlaw Mag is quite a bit more than just a magazine.  Their website has tons of great articles, news, reviews, columns and more.  Check it out
Saving Country Music's purpose is spelled out in its name. It offers news, opinion, reviews, artist profiles, music history, and the always-popular off-color pop country bashing. Saving Country Music primarily focuses on country, but also covers roots, rockabilly, bluegrass, blues, and folk music. First and foremost, Saving Country Music is a consumer advocate and an industry watchdog.
Ahhh The Boot!  This blog keeps you in the loop with your mainstream country music.  This site rocks!
Twangville….just sounds nasty! This is one of my favorite websites as the guys over at Twangville share the same mission as we do, which is sharing our love for country music to friends from all over! So what is Twangville? Well, it's a music blog featuring Alt-Country, Americana, Indie, Rock, Folk & Blues.
LIVE MUSIC VENUES WE LIKE
Stockdale, TX - Polecats is a venue in south Texas and they often have live music as well as great drink specials.  Check out their Facebook page for more information.
Billboard has the latest and greatest songs from every music genre you can think of.  The best part is, they have ranked them placed them in a chart for everyone to see!
A service that will generate bands you might like based on your selected preferences.  Enter 1, 2 or 3 different artists that you enjoy and GNOOSIC will spit out multiple artist that you might like! Check it out.
Musictonic is a amazing!  You can type in an artist and it auto-populates every YouTube video that artist has.  Give it a try!
Exactly what is sounds like!  Find music charts from all over the world covering a multitude of genres.  You can search through more than 1000 WWW pages around the world with updated music charts! Just enter name of artist and/or title to find out where it is charted.
This site gives you a look at how the music is spinning in the country scene!  They also offer other genres, but we will focus on the country side of things here.  See what the world is listening to by keeping up with who's creepin' up the charts or who's being played the most!  Give this site a look.
ARTISTS WE RECOMMEND
Most of these artists have performed at the Camp House and we highly recommend them for your next show or album purchase.  Check out our post - List of All Texas Country Music Artist