Dallas Wayne
Dallas performed at the Camp House on: October 14th, 2017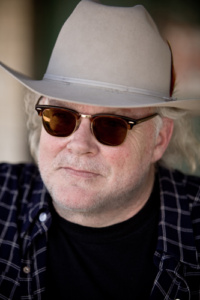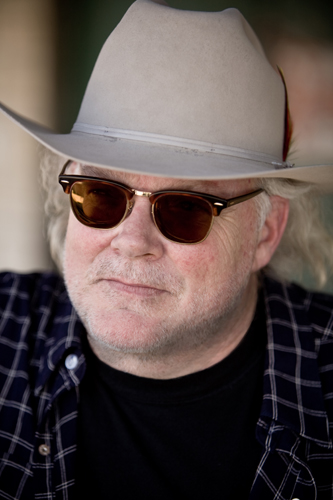 Dallas Wayne considers himself lucky to be able to make a living doing something he loves. Some people might say it has more to do with talent than luck. A native of Springfield, Missouri, Dallas is a singer, songwriter, radio DJ, voice-over artist, actor and music producer who has performed throughout North America and Europe.
Dallas began performing professionally while in school before moving to Nashville, where he developed his vocal style singing demos for the top music publishing houses. While touring Europe in the early 90s, Dallas signed a deal to record an album. One album soon became six, and he moved to Scandinavia where he was a staff songwriter for Warner/Chappell Music. After four years living and touring in Europe, Dallas returned to the U.S. and signed a deal with HighTone Records. In addition to recording two albums of his own on the HighTone label, Dallas was part of the honky-tonk supergroup, the TwangBangers.
Dallas released his most recent album, Songs The Jukebox Taught Me, on the Heart of Texas Records label in May 2016. He currently lives outside Austin, Texas, where he performs with the legendary band Heybale! in addition to his radio career, songwriting and touring.
ON THE AIR
Dallas got his start in radio in 1989, drawing on his many years as a performer. He solidified his radio career when he joined Outlaw Country on SIRIUS Satellite Radio in 2005. A year later he accepted a position at KHYI 95.3 FM in Dallas, Texas, where he served as Program Director and morning drive-time DJ until the end of 2007. After the merger of SIRIUS and XM in 2008, Dallas became On-Air Personality and Associate Format Manager for the Texas-based honky-tonk channel Willie's Place, which later became Willie's Roadhouse.
In addition to his busy schedule on-air in Outlaw Country and Willie's Roadhouse, Dallas currently holds the position of Operations Manager for SiriusXM Satellite Radio's Austin, Texas, studio. He can be heard five days a week on SiriusXM Satellite Radio: Monday through Friday from noon to 6 p.m. Eastern at Willie's Roadhouse (channel 59), and Tuesday through Friday in Outlaw Country (channel 60) from 10 a.m. to noon Eastern.
AWARDS
2006 ♦ Academy of Western Artists' Will Rogers Award for Classic Country Major Market DJ of the Year
2009 ♦ Academy of Western Artists' Will Rogers Award for DJ of the Year
2014 ♦ Ameripolitan Music Awards DJ of the year 
2014 ♦ Ameripolitan Music Awards Honky Tonk Group of the year (Heybale!)
2015 ♦ Inducted by Texas Country Music Hall of Fame and Museum into the Disc Jockey Hall of Fame
PERFORMANCE CREDITS
Commercial voice-overs for radio and television: United Airlines, Delta Airlines, Oldsmobile, Chevrolet, Ford, Suzuki, McDonald's, Nintendo, Russell Athletic, MTV Music Television, Nokia, Miller Brewing Co., Old El Paso and Avis Rental Cars. 

Acting Credits: National touring company of Harry Chapin's Cotton Patch Gospel; Portrayed "Stanley Sanders" in critically acclaimed musical Smoke on the Mountain; Performed as "Eddie" with original Broadway cast of Pump Boys and Dinettes; Movie narration in award-winning satirical documentary The Joy Boys Story.
DISCOGRAPHY
Complete Discography
Songs The Jukebox Taught Me (2016) -- Dallas pays tribute to his classic country music heroes and teachers with a fresh collection of standards that he makes his own.
I'll Take the Fifth (2009) -- Dallas showcases some of his favorite original songs, both old and new, ranging from hard-core country ballads and swing, to swamp rock and uptempo Texas dance tunes. A salute to the best of Americana music in all its different forms.
I'm Your Biggest Fan (2005) -- This critically acclaimed, all-original CD was released throughout the U.S. on Koch Records Nashville in early 2005. Striking the perfect balance between traditional country, honky-tonk and humor, this CD was hailed by Billboard as "another killer record" by "one bodacious country singer/songwriter".
Touch my Heart: A Tribute to Johnny Paycheck (2004) -- Dallas received rave reviews for his contribution to this Sugar Hill CD, about which Billboard wrote: "Tributes rarely get better than this, a country music masterpiece." Produced by Robbie Fulks, this tribute includes such artists as George Jones, Buck Owens, Mavis Staples, Radney Foster and Bobby Bare.
Chowdogs: Not the Same (2004) -- An all-star bluegrass project recorded in Prague by current and former Special Consensus members Greg Cahill (banjo), Slavek Hanzlik (guitar), Ollie O'Shea (fiddle) and Dallas Wayne (bass).
26 Days on the Road (2002) -- The HighTone TwangBangers recorded this live album during their 2001 USA tour.  This much-praised CD features songs by Dallas, as well as Joe Goldmark, Redd Volkaert and Bill Kirchen, backed up by bassist Johnny Castle and drummer Jack O'Dell.
Here I Am in Dallas (2001) -- Further proof why Dallas is the "real deal" in Americana/Country music with his second HighTone release. A mix of strong, reverent originals and classic covers, this hardcore honky-tonk album was hailed as "pure country bliss".
Big Thinkin' (2000) -- Co-produced and co-written with Robbie Fulks, these songs bring to mind classic country the way it used to be. This project marked Dallas' debut as a HighTone recording artist.
Freight Train Boogie compilation (2000) -- The title cut from Dallas' album Big Thinkin' is also featured on this compilation CD of Americana music. Other artists on this project include Stacey Earle, Split Lip Rayfield, Duane Jarvis, The Waybacks, and Anna Fermin's Trigger Gospel.
Invisible Man (1999) -- Recorded in both the U.S. and Finland, this project is an eclectic collection of all-original songs.
Screamin' Down The Highway (1997) -- The single "Stone By Stone" remained number one on Finland's country chart for two months. This album was re-released in 1999 as Motorman on the Deansville label in the UK.
Part of the Crew (1994) -- Declared the best country album of 1994 by Vinyl Mania magazine. 
Buckle Up Baby (1993) -- This CD yielded a hit single on the charts in Finland, "She".
Lucky 13 (1992) -- The first of four projects by Dallas Wayne and The Dimlights, released in Finland. The album features songs by blues legend Willie Dixon and Jim Lauderdale.
Hey Y'all (1990) -- Dallas was the lead vocalist and bass player on this Grammy-nominated recording as a member of the Special Consensus bluegrass band.
Georgia Dreamin' (1990) -- Solo recording project, features songs by Dallas Wayne, Dennis Morgan, Tony Arata, Charles Quillen and a co-write with Robbie Fulks.