Camp House Concerts is Proud to Share Country Clones Blog
CountryClones.com is a place for country music fans of all ages.  Here, you can find country festivals, country concerts, travel tips, discover new country artists, and catch a behind the scenes look into tour life and the music industry.  Plus, you can learn about some of our favorite country boutiques.
Country Clones Blog
On CountryClones.com, you will find all things relating to the country music lifestyle.  From country music festivals, concerts and travel tips, they give you the tools you need to find country music concerts and also, how to attend them in a way where you will have the best time.  Apart from the news, they give you unique looks behind the scenes of country music, artist insights and interviews as well as monthly artist finds.
Okay, so you found the concert you want to attend, now what?  Head on over to their style page and find all the unique and trending styles.  Here you can find where to buy and what to wear to that concert!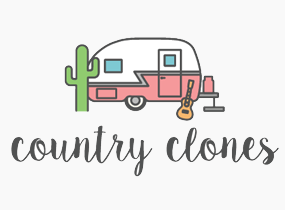 Visit CountryClones.com
Country Clones Top Posts
Camp House Concerts has picked out our top blog posts to share with you.  Head over to their site and give them a read!  We promise you won't be disappointed.
10 Reasons You Need to go to a Country Music Concert
Record Roundup | April 2018
Broken Clothing | Country Boutique
Tailgate & Camping Hacks for First Timers