Here is our list of the 21 Best SiriusXM Radio Channels!
SiriusXM Radio has an abundance of channels to choose from.  With over 175 channels, there is a tailored channel for any fan of radio. 
We came up with our list of the 21 Best SiriusXM Radio Channels to help you cipher through the enormous amount of material they have.
What's the difference between SiriusXM and FM/AM?  Well for starters, SiriusXM is commercial-free.  Another thing is that they let mostly anything go including explicit language.  The biggest difference however, is the fact that if you are in Seattle, you can listen to the same channel as your friend down in Austin without all of that static you are used to hearing when you get out of range of your FM/AM radio stations.
To take a look at all the SiriusXM Channels, check out their channel lineup here
Let's Look at the List
*Channels are in numerical order by their station number.
No. 2 - SiriusXM Hits 1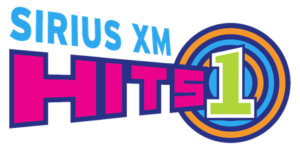 You know that song that gets over played to the point that you hate it?  Well this is the station you will likely hear that song!  Hits1 plays today's Pop Hits! 
Notable Shows: The Morning Mashup - We put together a sports obsessed pretty boy, a clueless (reformed?) party girl, a man who uses enough baby powder to supply a hospital, and a country bumpkin turned big city boy. Why? So you can actually have A REAL morning show to listen to. 
Artists you'll hear: Taylor Swift, 5SOS, The Weeknd, Justin Timberlake, Bruno Mars, Katy Perry, Adele, P!nk
No. 10 - Pop2K

Pop Hits from the 2000's.  The millennium's first decade of pop hits. Hear Justin Timberlake, Maroon 5, Nelly, Nickelback and the music you barely forgot. 
Notable Hosts: Rich Davis is a music a music and pop culture aficionado of the 2K decade, so join him every afternoon to reminisce about bootcut jeans, StarTAC phones, dial-up internet, MySpace and more.
Artists you'll hear: Justin Timberlake, Maroon 5, Eminem, Matchbox Twenty, Usher, Green Day, Lady Gaga
No. 18 - The Beatles Channel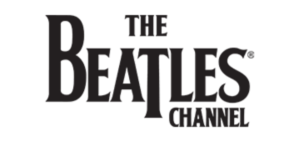 The Beatles were the big bang of pop-they created the musical world we live in today.  Now for the first time, the most popular band in history presents their own channel.  All things Beatles, 24/7. All of their hits, album tracks, live recordings, rarities & solo songs, along with the records that influenced them & music inspired by them.  Plus, hear specials, interviews, & exclusive hosted shows. It's the soundtrack of our world made by John, Paul, George, and Ringo.
Artists you'll hear: The Beatles, John Lennon, Paul McCartney, George Harrison, Ringo Starr
No. 25 - Classic Rewind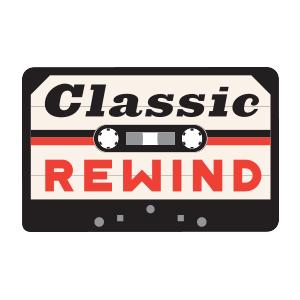 Classic Rock Music from the '70s & '80s.  Classic Rock's second generation, with songs from the late '70s onward.  
Notable Hosts: Pat St. John has met or interviewed virtually every artist you see pictured on the above cassettes.  Having been on the air since age 16, he has great stories about the artists and tunes.  Although he hasn't been inducted, his picture hangs in The Rock and Roll Hall of Fame.
Artists you'll hear: Tom Petty, Van Halen, Aerosmith, Cars, Boston, Police, Journey, Genesis, John Mellencamp, AC/DC
No. 26 - Classic Vinyl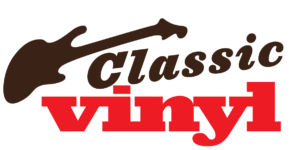 Playing the premiere titles from the most influential classic rock albums of the '60s and '70s, including The Beatles, The Rolling Stones, The Who, Pink Floyd, The Eagles, Led Zeppelin and The Allman Brothers Band, plus gems from Traffic, Van Morrison and The Doors.  Early classics on Classic Vinyl.
Artists you'll hear: Beatles, Rolling Stones, Led Zeppelin, The Who, Creedence Clearwater Revival, Eric Clapton, Eagles, Doors, Crosby Stills Nash & Young
No. 31 - Tom Petty Radio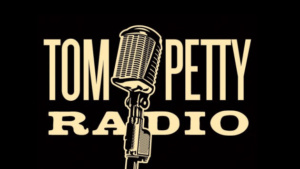 Music from Tom Petty's entire Rock & Roll Hall of Fame career, plus Tom's critically acclaimed Buried Treasure radio show.  Tom Petty 24/7!
Artists you'll hear: Tom Petty
No. 34 - Lithium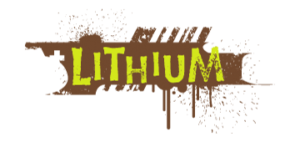 The place on SiriusXM for all '90s Grunge fans.  
Notable Hosts: Everclear frontman, Art Alexakis, hosts a weekly show on SiriusXM's Lithium. The Art Alexakis Show features a diverse lineup of commercial-free 90's alternative and grunge as well tunes from his personal archive. In addition to talking about music, Art shares stories from his 30+ years in the entertainment business as a singer, songwriter, guitarist, actor, producer, concert promoter, record label owner, and director.
Artists you'll hear: Nirvana, Pearl Jam, Smashing Pumpkins, Stone Temple Pilots, Soundgarden, Alice in Chains, Green Day, Red Hot Chili Peppers, Bush, Offspring
No. 36 - Alt Nation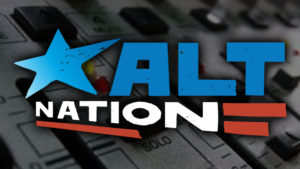 Playing today's hot new Alternative Rock Music.  Hear the latest alternative rock from bands like Muse, The Black Keys, Silversun Pickups and the next big thing before it becomes so big you can't stand it anymore.
Artists you'll hear: Cage The Elephant, GROUPLOVE, Bastille, Twenty One Pilots, Bastille, Vampire Weekend
No. 43 - Rock The Bells Radio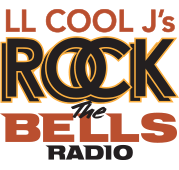 This channel used to be known as "Backspin" where you'd go to hear Classic Hip-Hop.  The channel is in a new format but is still bringing you that Classic Hip-Hop with DJ LLCoolJ. 
Artists you'll hear: NWA, Wu Tang Clan, Public Enemy, A Tribe Called Quest, Outkast, Mc Lyte, Kool Moe Dee, The Cold Crush Brothers, Stetsasonic, The UltraMagnetic Mc's
No. 44 - Hip-Hop Nation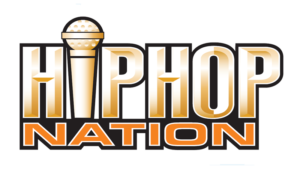 Find all of your current and new Hip-Hop Music here on Hip-Hop Nation!  
Notable Hosts: DJ Nina 9 does a Drive By on your satellites daily, firing off the biggest HITS! Everyday she's in the gun range breaking new records in Target Practice where YOU decide if she hits the target; Direct Hit Or Miss! Along with those Hip Hop Hits, Nina gets exclusive music and info from your favorite artists and celebrities, when she puts them "Under The Gun"! Don't miss out! Hop in the passenger seat and ride with DJ Nina 9.
Artists you'll hear: Future, Drake, Kendrick Lamar, J.Cole, Chance the Rapper, Kanye West, Young Thug, Travi$ Scott, Lil Wayne, Kevin Gates, 2 Chainz
No. 55 - The Garth Channel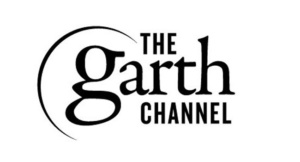 Garth Brooks... enough said!  Great channel.  Curated and presented by Garth Brooks, featuring music spanning his career, along with songs from other artists hand-picked by Garth.
Artists you'll hear: Garth Brooks
No. 56 - The Highway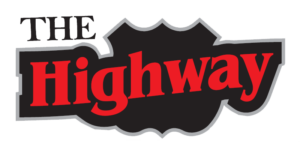 Today's Top Country Hits.  Each week Storme Warren counts down the 30 hottest New Country songs - according to you!  Plus the biggest news stories of the week, from country music and beyond!
Artists you'll hear: Eric Church, Blake Shelton, Miranda Lambert, Luke Bryan, Jason Aldean, Florida Georgia Line, Thomas Rhett
No. 60 - Outlaw Country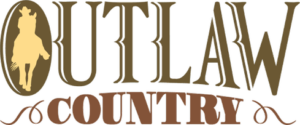 You'll find those Rockin' Country Rebels here on Outlaw Country. 
Notable Hosts: Dallas Wayne is a well-traveled singer/songwriter/actor and hardcore honky tonker who has released numerous albums under his own name and as a member of the Twangbangers. Coming to you every weekday from the "live music capital of the world," Austin, TX. 
Artists you'll hear: Johnny Cash, Waylon Jennings, Willie Nelson, Merle Haggard, Dwight Yoakam, Steve Earle, Emmylou Harris, Lucinda Williams, Jamey Johnson, Jason Isbell, Sturgill Simpson.
No. 61 - Y2Kountry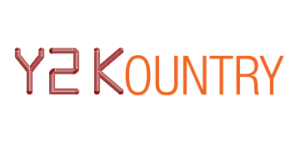 The best country music from the 2000's.  Hear country music from the new millennium, from Toby Keith and the Dixie Chicks to Rascal Flatts and Martina McBride.
Artists you'll hear: Toby Keith, Kenny Chesney, Tim McGraw, Brad Paisley, George Strait, Rascal Flatts, Keith Urban, Brooks & Dunn, Taylor Swift, Dixie Chicks
No. 77 - KIDZ BOP Radio

It's all KIDZ BOP, all the time! The KIDZ BOP Kids host a 24/7 party—featuring today's biggest hits, sung by kids for kids.
No. 85 - Barstool Sports Radio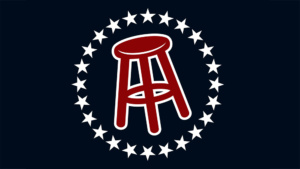 Satirical Sports Talk from the guys who started as a podcast and have grown to have their own SiriusXM Radio Show.  Barstool Sports is satirical sports and men's lifestyle talk By The Common Man, For The Common Man. 
Notable Shows: Pat McAfee and his friends deliver one of a kind opinions that won't be heard anywhere else.  Pat's a recently retired NFL All Pro who has zero filter.  A common man who has experience in an extremely uncommon professional athlete lifestyle is a beautiful concoction of hilarity for the average Joe.
No. 96 - Kevin Hart's Laugh Out Loud Radio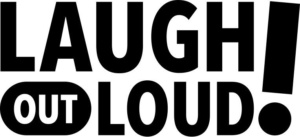 If you are a Kevin Hart fan, then you will love this channel!
No. 99 - Raw Dog Comedy Hits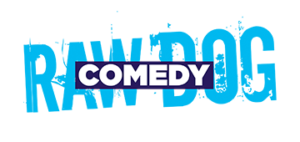 Raw Dog has been the most recognizable comedy channel on SiriusXM from the start!  They play clips after clips of hilarious material.  The material is also explicit so you don't have to worry about bleeps!  Stand-up from today's up and coming comedy stars, plus Bennington, featuring Ron & Gail Bennington, showcasing guest comedians.
No. 100 & 101 - Howard Stern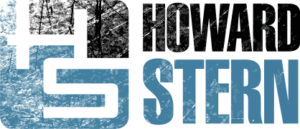 Home of the King of All Media, The Howard Stern Show features the best celebrity interviews, behind-the-scenes antics & more.  Howard Stern might be known as the backbone of SiriusXM as he brings in millions of listeners each week.  The legendary host brings you two channels.  Howard 100 gives you the current weeks shows and replays as Howard 101 brings you a historical follow-up to The Howard Stern Show.  Plus specials, concerts and much more.
No. 106 VOLUME

SXM's first all-talk channel about music. Live shows, weekly specials, documentaries with the most respected people in music.  VOLUME is a great place for not just rock music lovers but for those of us who like to have in-depth discussions about new albums, classic albums, favorite bands and etc.  This station also makes it easy to discover new music!
No. 111 Business Radio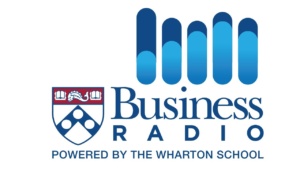 This is the go-to place if you consider yourself a business guy!  Your exclusive access to the world's brightest minds in business education.  Ran out of the Wharton Business School in Pennsylvania, Business Radio brings you talk about entrepreneurship, startups, tech talk and even sports talk!  Notable Shows: Wharton Sports Business Show - Would you pay someone 25 million a year?  Sports teams, their coaches and agents, make those decisions every day!  What happens when the star is injured or involved in a controversial incident?  Who pays and who doesn't get paid?  Professors Kenneth Shropshire and Scott Rosner take us behind the scenes of the business of sports.  Find out how the decisions are made --and why.

Our Dark Horse Picks
Here are a few of our picks that didn't make the list but are still worth mentioning as everybody has a different taste for entertainment!  Here are 5 more SiriusXM Radio Channels to check out!
No. 3 - Venus
Venus is a station designed to showcase the talent of our female pop stars!  Playing mostly of the newest and classic female pop songs!
Artists you'll hear: Beyonce, Britney Spears, Christina Aguilera, Black Eyed Peas, Jennifer Lopez, Lady Gaga, Mariah Carey , Mary J. Blige, P!nk, Rihanna
No. 11 - KIIS-Los Angeles
If you are in Georgia, Florida or Hawaii, you can listen to one of the most famous Pop radio stations in Los Angeles!
Artists you'll hear: Katy Perry, Enrique Iglasias, Rihanna, Usher, Lady GaGa, Pitbull, Jennifer Lopez
No. 12 - Z100/NY
The famous Z100 of New York City coming through your speakers no matter where in the world you are at!
Artists you'll hear: Britney Spears, Kanye West, Beyonce, Ne-Yo, T.I.
No. 71 - Siriusly Sinatra
Music that sounds and feels like the Sinatra era!
Artists you'll hear: Frank Sinatra, Tony Bennett, Ella Fitzgerald, Peggy Lee, Dean Martin, Nat King Cole, Michael Buble, Rosemary Clooney, Bobby Darin, Sammy Davis Jr.
No. 74 - BB King's Bluesville
Music by and for the great Blues legend, B.B. King.
Artists you'll hear: BB King, Stevie Ray Vaughan, Muddy Waters, Buddy Guy, Eric Clapton, Etta James, Robert Cray, Joe Bonamassa, John Lee Hooker, Johnny Winter
Others Worth Mentioning
A couple of stations that we left off but are crucial to the listeners are:
Channel No. 19 - Elvis Radio
Channel No. 59 - Willie's Roadhouse
Channel No. 80 - ESPN Radio
Channel No. 83 - FOX Sports Radio
Channel No. 95 - Comedy Central Radio
Channel No. 105 - Entertainment Weekly
Channel No. 108 - TODAY Show Radio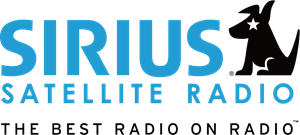 Try SiriusXM For Free Today
Head on over to siriusxm.com and check out all the channels & pricing!
SiriusXM Mostly Music
80+ Channels
Commercial-Free Music Channels
$5 option to include On-Demand Streaming
SiriusXM Select
165+ Channels
Commercial-Free Music Channels
SiriusXM All Access
175+ Channels
Everything in the "Select Plan"