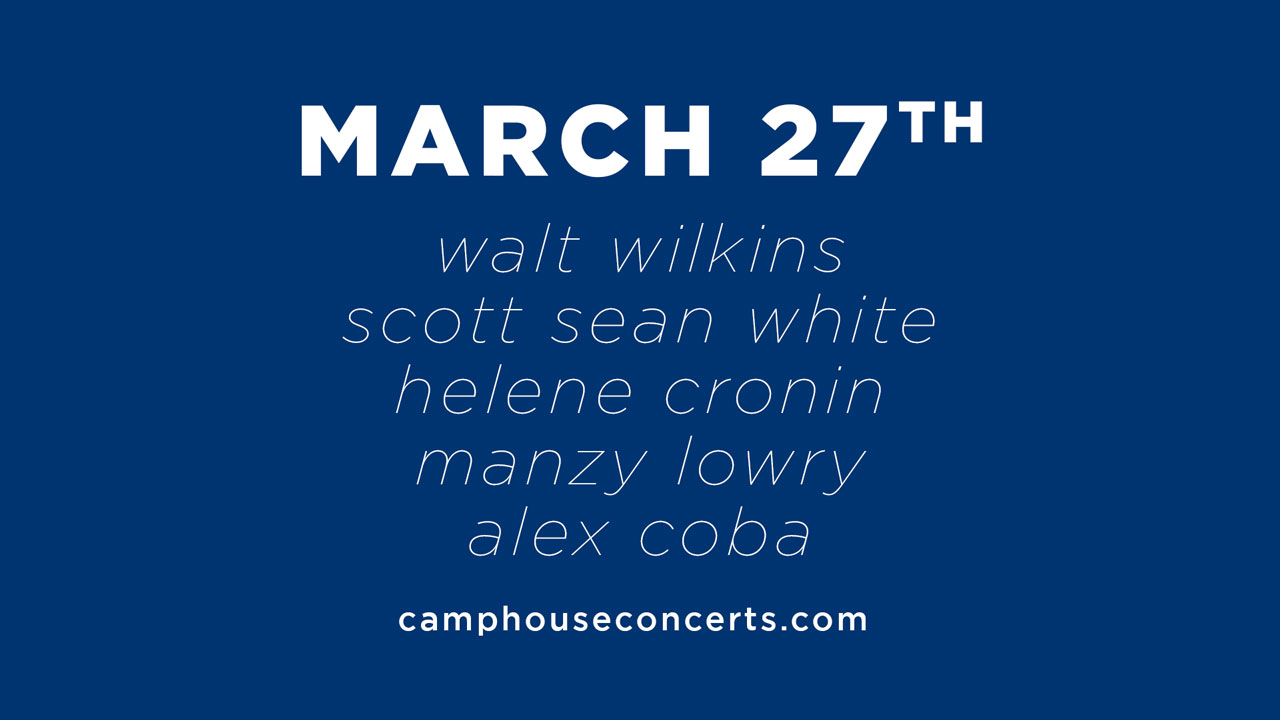 NIXON, TEXAS - Camp House Concerts is excited to announce our first concert of the year on March 27th, 2021.
A portion of every ticket and all profits, will be donated to a local non-profit organization(s)!
The night of music will be a combination of acoustic sets from Camp House newcomers and past performers. This powerful lineup of lyricists includes Alex Coba, Manzy Lowry, Helene Cronin, Scott Sean White and Scott's special guest, Walt Wilkins. Lineup and performance times will be announced closer to the concert - stay tuned!
We are limiting the concert to only 30 tables due to the current situation. This will help us maintain a safe and socially distanced event. We will continue to follow the situation and follow whatever mandates and recommendations the county and state suggest.
Gates will open at 3:00pm and music will begin at 5:00pm and is expected to continue until 11-11:30pm. Dinner will be served from 6:00pm - 7:30pm. This is an outdoor event and a rain or shine event! Concert is BYOB.
Keep checking back as more information may be released on the Camp House Concert's Facebook page and website!
Read on for more concert information: artist profiles, lodging, dinner + sides and more!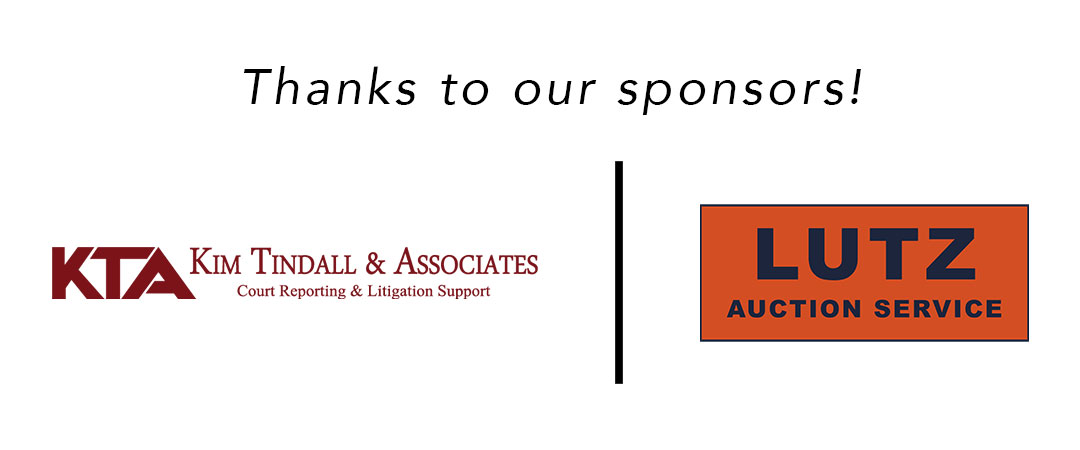 PERFORMER PROFILES
WALT WILKINS
I chose to go full time on this road 25 years ago. Its been a spiritual quest, an amazing trip, at turns heartbreaking & transcendent. In that time I've made 9 solo records, 4 records with The Mighty Mystiqueros, 1 with my wife Tina, and there's a new live record with my friend Kevin Welch. I've had 100 or more songs recorded by other artists, traveled a fair part of the world, and had some very, very large times. I have these anchors: Wednesdays with my brothers The Mystiqueros at The Saxon Pub in Austin, the 1st Sunday of every month at Luckenbach, The Red River Songwriters Festival on the last weekend of January in the mountains of northern New Mexico, and Waltstock & Barrel, a Texas wine, beer & music festival near Fredericksburg on the 1st weekend of April. I move around a lot.
Songwriter, singer, traveler, troubadour - the calling I answered, the life I chose, the way I make my way.
I get to work with some inspiring artists on their records, most often with the coolest cat on the field, Ron Flynt, at his Jumping Dog Studio in Austin. I play all over Texas & as much as the US as we can get to, and even in Europe, where our 2nd home is The Netherlands. I know a wide, beautiful variety of mighty poets, pickers, philosophers, artists, and wild spirits. I am a most fortunate man. Mostly, I drive, play & sleep & dream. Its a rich experience, a wild ride, and the way I make my way. I hope to meet you if I haven't. If I have, I hope to see you again soon on this path. Cheers.
Be sure to check out his Artist Profile from our blog.
For more information about Walt Wilkins, including his performance schedule and new music, visit waltwilkins.com
SCOTT SEAN WHITE
Few artists possess the ability to pull us into their stories immediately with such emotional vulnerability in their voice and candor in their lyrics as Scott Sean White. Like Guy Clark and McKenna, White is a writer's writer. He soulfully invests himself in each song, delivering the songs in his life-worn, warm, and vibrant vocals that get us to feel what he's feeling and to find ourselves in those feelings.
"Some songwriters spend precious time struggling to find their truth and make it rhyme. Others just pick up their guitar and tell it. Scott Sean White is one of the others." -Jack Ingram
Scott Sean White is a singer/songwriter living in Poetry, Texas, who splits his time between the Texas and Nashville songwriting communities. (For a songwriter who can produce such magical, such poignant, and such moving songs, it's probably no coincidence that White now makes his home in Poetry, Texas.) He grew up in the sticks in a very dysfunctional home in Kerrville, Texas, so he has always had stories to tell. When he reached his mid-thirties, he wanted to start to tell those stories - so he started his road into Nashville and country music in 2005 and by 2007 he was signed by Liz Morin at Encore Entertainment.
He would probably list his songwriting influences/idols as people like Tony Lane, Tom Douglas, Bobby Pinson, Walt Wilkins, and Travis Meadows... but the list would be somewhat endless as he just loves good songs in general no matter the genre. White counts, as his influences several songwriters, including Guy Clark. "I'm embarrassed to say that I didn't dig deep into his stuff until 4 or 5 years ago, but he definitely affected my record," he says. Tony Lane also had a huge influence on his writing. White points out; "Tony literally changed the way I write, and I started the song 'Call It Even' right after I listened to Tony's album the whole 10 hour drive from Nashville to Texas one night."
For the last 16 years, White was also shuffling between Texas and Nashville, where he sat with others in writing rooms churning out songs they hoped would be picked up by folks like Tim McGraw. He had some of those songs - that he co-wrote and/or produced - placed in movies like Two For The Money with A. Pacino and M. McConaughey, The Hot Chick with R. Schneider and various TV shows and movies on ABC, NBC, CBS, FX, A&E and more. Scott won the BW Stevenson Songwriting Contest at Poor David's Pub in 2011 and the Rusty Weir Singer/Songwriter Contest at Love & War in Texas in 2014. Gary Chapman recorded three of Scott's songs on his last record in 2015.
As for his personal life - he has been married to the strongest, hardest working woman he has ever known for 28 years and they have two amazing daughters so his family and faith show up often in his lyrics and stories.
Scott's debut album, "Call It Even" is set to release on April 23, 2021
Read the full story on his journey to creating "Call It Even".
Be sure to check out his Artist Profile from our blog.
For more information about Scott Sean White, including his performance schedule and new music, visit scottseanwhite.com
HELENE CRONIN
Helene Cronin is a Texas songwriter and artist who recently released her critically acclaimed full-length record "OLD GHOSTS & LOST CAUSES". Produced by Matt King in Nashville, and featuring A-list session players, it debuted in October 2019. This album came right on the heels of being named a 2018 New Folk Winner at the prestigious Kerrville Folk Festival. Helene considers her writing style a merger between Americana and Country but she's perhaps best described simply as an acoustic storyteller.
She draws comparisons to Lori McKenna, Nanci Griffith and writers like Mary Gauthier and Travis Meadows, but her sound is uniquely her own. Audiences are drawn to her intimate, personal performances and call her raw, honest and vulnerable, saying, "her songs make me think".
Helene's well-known song "Lucky Me" is based on a conversation with a soldier in the airport and has led to appearances on national TV, for Medal of Honor events and other military functions. The video versions on YouTube have amassed over 135,000 views - watch it here.
As some already know, Helene's Cronin's vivid lyrical abilities are without question. She's like Leonard Cohen - writes with a good editing pen & produces tight, original tales then adds an invigorating melody. - John Apice, Americana Highways review.
In addition to being a performing songwriter, Helene spends time in Nashville where she records, writes, and performs. She released the EPs BELONG TO THE RIVER in 2015 and RESTLESS HEART in 2014. She is beginning work on a new full-length record for 2021.
Helene hosts rounds at The Bluebird Cafe, plays coffeehouses, festivals and songwriter events. She loves intimate venues and house concerts, finding that a living room or back yard is the ideal environment for connecting with people.
Relating to people through the emotion in her songs, finding grace in the chaos of life, these are the things that motivate Helene to continue writing and pursuing the musical life that began when she first borrowed her brother's guitar and taught herself a few chords.
Be sure to check out her Artist Profile from our blog.
Find more information about Helene, including her performance schedule and new music, at her website www.helenecronin.com.
MANZY LOWRY
Manzy Lowry was born in west Texas but has called many places home across the southwest.  Consequently, his music is a combination of familiar sounds that cannot be made to fit neatly into one genre.
Lowry's musical influences began with his grandmother's love for the folk and hymns along with his brother's love for rock and roll with a blues flair.  In college, Manzy was introduced to the sounds of The Band, Guy Clark, Townes Van Zandt, Tom Petty, and Jason Boland.  Inspired, he picked up a guitar and soon began playing, writing, and performing.
His compositions are unique and authentic even if that means going against popular demand.
Manzy is now known for his original ballads that are rough around the edges and dusty like an old book left on the shelf.  His stories can paint pictures that transport your mind to a particular place in time.  Manzy's compositions are unique and authentic even if that means going against popular demand. The result: a sound that you didn't know you were missing.
The Manzy Lowry Band has opened for popular bands including Billy Jo Shaver, Ray Wylie Hubard, Dean Dillon, Hayes Carll, Corb Lund, Shane Smith and the Saints. He has shared the stage with The Tallent Brothers, The Possum Passe, Doug Moreland, and Mike and the Moonpies.
Lowry and the band has traveled all across the United States and released two albums since 2012.  In 2014, Manzy was accepted into The Last Honky Tonk Music Series. With much anticipation, his third album, "Warm Wine", just released in time for the summer of 2018.  Produced and recorded by David Beck at Fast Horse Studios, "Warm Wine" is a collection of stories ranging from sweet to difficult times or a cross between the two. 
Faced with the difficulty of categorizing his own music, Manzy asks that you give a listen and decide for yourself.  Keep a look out- Manzy will probably soon be in a town near you.
Be sure to check out his Artist Profile from our blog.
For more information about Scott Sean White, including his performance schedule and new music, visit manzylowry.com
ALEX COBA
Alex Coba is proof that a meandering path paired with strong roots is the exact recipe for a poignant songwriter to emerge with imaginings as boundless as the musical landscape he was raised in. The Rio Grande Valley native based in Houston, TX is a songwriter who creatively crafts moving songs and captivating stories driven by heart and soulful vocals. The Harlingen, Texas area native is recording his debut album, a literal lifetime in the making for the songwriter whose life story, while still in the making, is undeniable fodder for interesting, moving songs driven by heart and grounded in strong roots.
2019 Texas Country Music Association "Emerging Artist of The Year" Nominee/Finalist
From the rich traditions of Tejano Music of South Texas to the 70's folk and harmony rich rock and roll in his parent's collection, music was the heartbeat of Coba's family life early on. One of his earliest musical memories is being in the studio while his mom worked on her own recordings and church choir every Sunday morning. She was, as he describes, "the Spanish Carole King," and her example and encouragement coupled with his Dad's, James Taylor, Townes Van Zandt and Santana cassettes he'd borrow left a mark. "It would be weird NOT to be a musician," Coba says.
With his budding career, Coba focuses on savoring every milestone & marker of success as they come. Coba's grounded approach to music, life and family reflect his deep appreciation for the art of songwriting. Expectations are high for this Texas Troubadour as he continues to grow as a singer and songwriter.
Be sure to check out his Artist Profile from our blog.
For more information about Scott Sean White, including his performance schedule and new music, visit alexcoba.com
CONCERT SPOTS
Spots are available to our 65 & Sides Society members first.  Members, be sure to get your guaranteed spots by March 1st.  On March 1st, we will open the remaining available spots the public. 
We are limiting the concert to only 30 tables due to the current situation. This will help us maintain a safe and socially distanced event. We will continue to follow the situation and follow whatever mandates and recommendations the county and state suggest.
On March 1st we will release the seating map along with the ticket order form for the remaining tables!
If you have any conflict or questions regarding your spot, please shoot us an email at [email protected].
DINNER + SIDES
Dinner is included in all ticket packages!  Dinner + Sides will be slightly different for this event according to the current ongoing situation. Dinner will include the main course of the the "Best Brisket I've ever had" which will be prepared by Cody Turberville. We are going to take on the task of making the side dishes, so rest assure, we will have an abundance of side dishes to go along with dinner!
To keep up the safety of our guests, we will be bringing dinner and sides to your table for you!  We will likely have a menu type form you'll fill out at your table. From there, just sit back, relax and enjoy the music!
LODGING
ALL TUCKED INN – All Tucked Inn is a proud supporter of Camp House Concerts.  All Tucked Inn will offer our guests a great rate when you mention "Camp House Concerts."  For more information, please contact Jennifer at (830) 582-2100, or visit their website at alltuckedinncabins.com.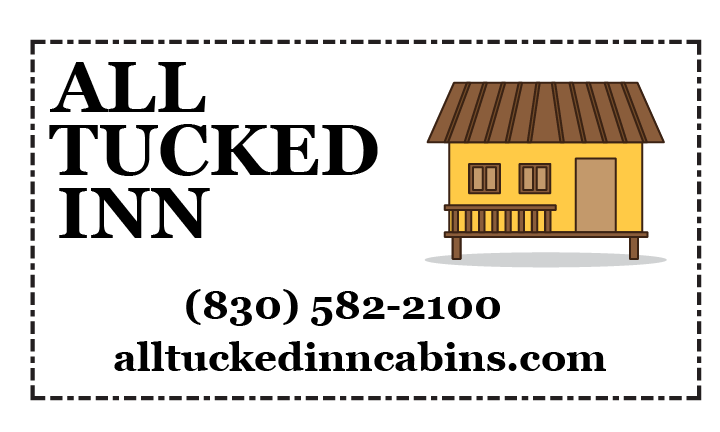 KIM TINDALL & ASSOCIATES
Kim Tindall & Associates provide Litigation Support in San Antonio, Austin, Dallas & Houston, TX. KTA strives to add value in every aspect of the services they provide in order to make our clients as effective of litigators as possible.
Let them assist you with your next legal battle! For more information, please visit them online at kimtindallassociates.com

LUTZ AUCTION SERVICE
Helping bring Buyers and Sellers together through auctions, estate sales or private treaty sales. Everything from antiques to farm equipment to livestock and commercial business liquidation.
Let them assist you with your sale or refer you to an auction company or estate sale company that can best serve your needs.
For more information, visit them online at lutzauctionservice.com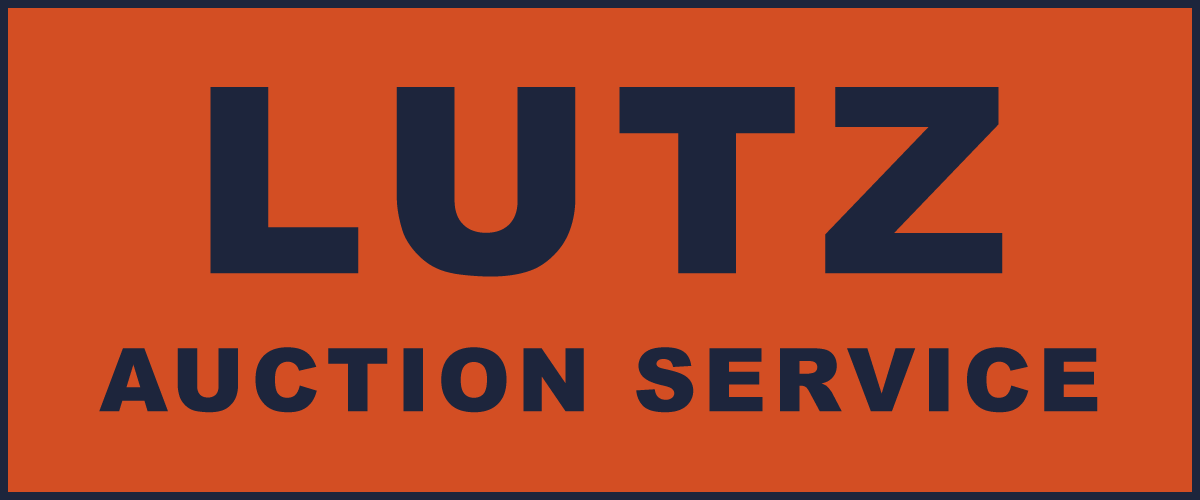 CAMP HOUSE CONCERT SUPPORTERS
TEXAS BOTTLE HAUS – We can't promise any discounts for Texas Bottle Haus but they've been good to our guests in the past. Just drop a mention of "Camp House Concerts" and Texas Bottle Haus will treat you right!
Located in downtown Nixon, TX, Texas Bottle Haus is where Camp House Concerts goes to get their spirits!  They pride themselves on having competitive prices, friendly service and a large assortment of beer, liquor and spirits.  We trust them and wouldn't do business with anybody else therefore, we encourage you to do the same.  For more information, visit their official Facebook Page.
SEE YOU THERE
On March 27th, 2021, the gates will open at 3:00pm with the music beginning at 4:30pm.  Dinner will be served around 6:00pm-8:00pm.  The music is expected to close out around 11:00 or 11:30pm.  And remember, don't drive home groggy! Be sure and grab a cabin from All Tucked Inn.  Come out early to claim good parking and then jump into a game of horseshoes, dominoes, washers, cards or just visit!
This is a cost sharing event!  Not for profit!  A portion of every ticket and all profits, will be donated to a local non-profit organization(s)!  All money is put into food, music, and everything needed to have the event!  #BYOB
See everybody on March 27th, 2021!