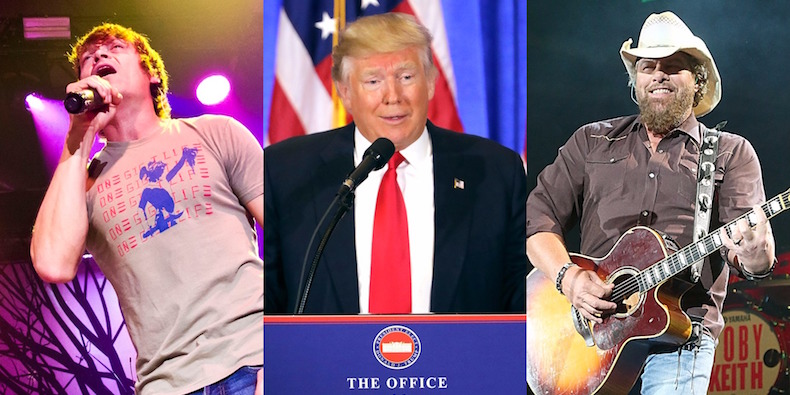 This year's Presidential Inauguration is set for January 19th and will likely have more viewers than the College Football National Championship.  History will be made once again as the President-Elect takes the reigns as Commander of Chief of the United States, and Trump will transfer from his notorious Twitter handle, @RealDonaldTrump, to the previous conservative Twitter handle, @POTUS.
Donald Trump will have some notable acts at his celebration. Such as Toby Keith, 3 Doors Down and Jennifer Holiday have agreed to preform, according to pitchforks
Matthew Strauss
.  But wait, there's more!  According to Lucy Westcott, writer for
Newsweek.com
, the Cannabis Coalition of D.C. will also be attending, but not for the musicians, however, they might make them sound a bit better.  They will be in the crowd passing out 4,200 joints to the crowd that are instructed to light them up exactly 4 minutes and 20 seconds into Trump's speech!
Left, right, donkey, elephant or socialist!  Rather you like it or not, history is set to be made in a few days!