Introducing Jaclyn Kenyon
Jaclyn Kenyon is an up and coming musician with a fun songwriting style and a great voice!  We can't wait to see what comes next from Jaclyn.  Stay tuned and keep checking back for updates on her soon to be EP.
About Jaclyn Kenyon
Not knowing who you want to be is a normal part of growing up. Sometimes you have to search again and again to find your voice and who you are. Most importantly, being confident enough at a young age to keep pushing yourself and having the drive to succeed and work hard is why Jaclyn Kenyon is poised to make a real impact in Music.
With influence from such legends as Shania Twain, Carrie Underwood, Michael Jackson, and excited about such newer young female artists like Maren Morris, Kelsea Ballerini, Carly Pearce, "A little Rock n' Roll and A LOT Country" is what you can see and feel just by meeting this 20 year old Ontario native, who has been going back and forth to Nashville since she was a teenager.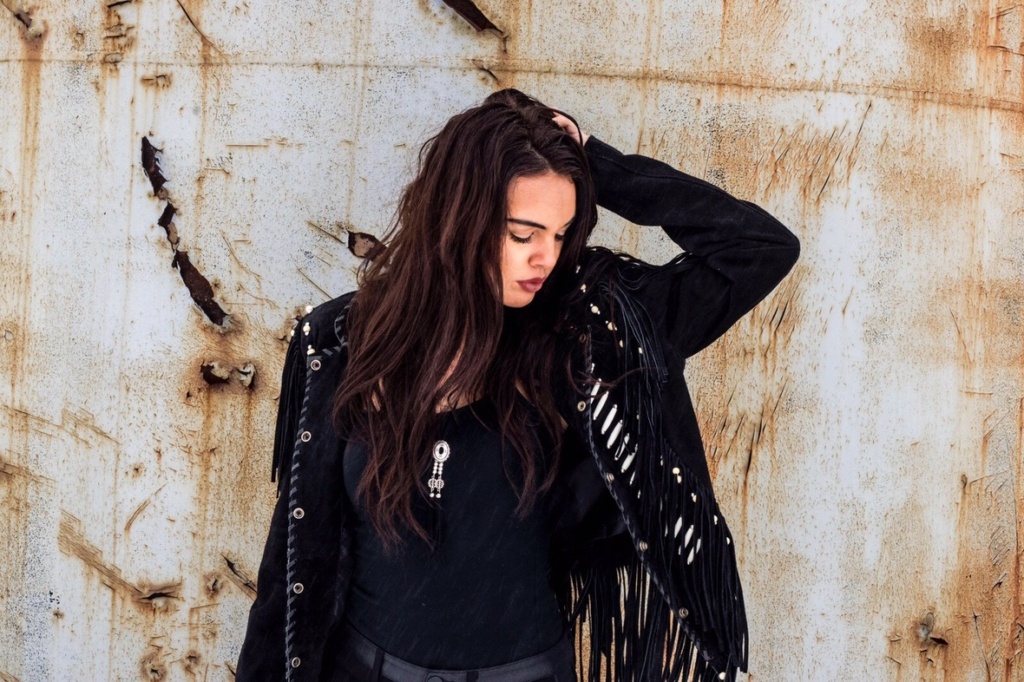 Always a strong performer, Jaclyn has been on the stage since the age of 12, when she was the youngest performer ever in Canada's all female artist showcase Honey Jam, competing against artists twice her age. This prestigious showcase, Canada's largest and best known, had launched the careers of Nelly Furtado and Jully Black.
At 15 years old Jaclyn caught the eye of world renowned vocal coach and multi-platinum producer "Mama" Jan Smith who immediately saw her raw talent. "Jaclyn, as a writer, I believe she can write for anybody," Mama Jan said of Jaclyn, "Stylistically, she really doesn't have a lot of limits, which is awesome."
"Stylistically, she really doesn't have a lot of limits, which is awesome."
After that Jaclyn was fortunate enough to learn more about herself as an artist with multi-platinum writers and producers in Nashville and Los Angeles where she spent time trying to find what inspires her
"People have always had me try and sing different styles, whether it was Country, Rock or Pop. I've always went along and tried every idea to find my voice. I've even had producers make me sing 'hard rock' ", says Jaclyn recanting some of the musical adventures she went through as a teenager, "One producer kept telling me to lose my 'country twang' in my voice and I didn't realize that was just a natural part of me.
Jaclyn Kenyon's Music
March 14, 2018 - Nashville, TN - Country artist JACLYN KENYON has released the official music video for her single, "Daddy's Got a Shotgun" Directed by Jordan Davies, the Mike Krompass produced track is the first single off of her upcoming, debut EP.
In addition, Jaclyn has been writing in Nashville with Producer Mike Krompass, and writers Robbie Nevil, Rich Redmond.
Said of her brand new song 'Daddy's Got A Shotgun' ,"This is a cute fun song I wrote about an overprotective father, …no matter how old you are you're always gonna be your daddy's little girl, right?"
Jaclyn is getting ready for what's next, "With the great fans I've been building, I'll be able to play live more often than I thought" Said an excited Jaclyn " I'll let you know when I play next. Please keep listening and sharing my music"
Jaclyn's first single off her upcoming EP, "Daddy's Got A Shotgun"

"Daddy's Got A Shotgun," was Produced by Mike Krompass and co-written with Nashville luminaries Clay Mills and Steve Diamond.