Here are a few Country Music Blogs that you should check out!  Each site is a little different but that is what makes this list of blogs so great – there's something for everybody.  Oh and a little disclaimer - they aren't in any specific order.  We'd love to add your blog to a future list, just shoot us an email.   
#1 - Country Music News

Blo

g
First off, we'll start this list with CMNB.  You've got to admit, they have the best name for this topic.  This blog covers everything from Musician's Birthdays to up-to-date press releases from the country music industry.  CMNB has plenty of great content, take this Mother's Day release as an example, "Top Ten Country Songs for Mom."  Go ahead and take a peak inside!
#2 - Country Music Tattle Tale 
Interviews, Reviews & Lists… I'll let them introduce themselves.  CMTT, "Not some corporate entity, CMTT is a website for the fans by the fans. We write and share country music news because we love country music. From the low crooning of Johnny Cash and Loretta Lynn to the honky-tonkin' rhythms of Travis Tritt and Alabama up until the current mega-stars like Luke Bryan, Carrie Underwood and Miranda Lambert."
#3 - Saving Country Music Blog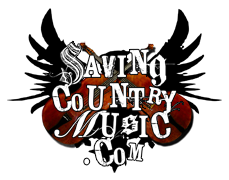 Saving Country Music's purpose is spelled out in its name. It offers news, opinion, reviews, artist profiles, music history, and the always-popular off-color pop country bashing. Saving Country Music primarily focuses on country, but also covers roots, rockabilly, bluegrass, blues, and folk music. First and foremost, Saving Country Music is a consumer advocate and an industry watchdog.
#4 - The Boot
Ahhh The Boot!  This blog keeps you in the loop with your mainstream country music.  This site rocks! Be sure to check out their page of "LISTS"
#5 - TWANGVILLE
Twangville….just sounds nasty!  This is one of my favorite websites as the g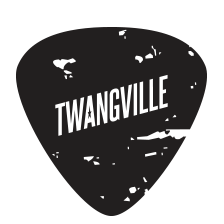 uys over at Twangville share the same mission as we do, which is sharing our love for country music to friends from all over!  So what is Twangville?  Well, it's a music blog featuring Alt-Country, Americana, Indie, Rock, Folk & Blues.
#6 - Outlaw Magazine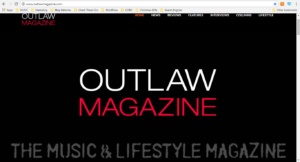 The Outlaw Mag is quite a bit more than just a magazine.  Their website has tons of great articles, news, reviews, columns and
more.  They release an album of the month, artist of the month and venue of the month.  The latest title of venues goes to 'Papa Turney's – Old Fashion Hickory Smoked BBQ'.  
#7 - Country Music Life
CML gives you short descriptions in a way similar to Twitter.  This allows you to skim through quickly without missing anything!  Give this blog a whirl.
#8 - Country Schatter
Over 40 different categories to choose from on countryschatter.com.  They offer country music news as well as artists interviews and much more.  There is plenty of great reading material here!
#9 - Press Release Point
This is your go to site for any official press releases regarding country music.  However, why stop at country music?  Press Release Point offers up to the minute press release feeds for many different interests including: Technology, Labor, Business.
---
*I know that I have forgotten to mention many great Country Music Blogs out there but there is a chance that I do not know about it so! So, if you know of a blog that needs to be on this list, email me!