A List of 13 Must Read Folk Music Blogs
Here are 13 of the Best Folk Music Blogs that you must read and check out!  Our list of 13 covers Folksphere news, music, festivals, podcasts and much more. 
Each site is a little different but that is what makes this list of blogs so great – there's something for everybody.  All the sites have a unique style to them as you can tell in some of the names like these blogs, "For Folk's Sake" and "The Blue Walrus."
The 13 Must Read Folk Music Blogs
Oh a little disclaimer - they aren't in any specific order.  We'd love to add your blog to a future list, just shoot us an email.
#1 - Folk Alley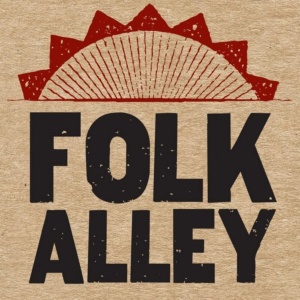 Folk Alley is much more than a blog.  Established back in 2003, Folk Alley has aimed to bring together the great music of Folk, Roots and Americana to music enthusiast all around the world. 
They offer a 24/7 music stream with the respected genres and is available in over 50 markets, online, through a mobile app and through their podcast.

Listen To Their Radio Show Here
Instead of reading blog posts about Folk Music, why not listen to it here on Folk Alley!
#2 - For Folk's Sake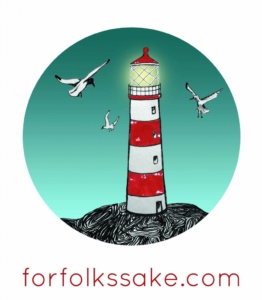 Best Folk Blog Name
They get the award for best blog name!  I mean, For Folk's Sake.  With that out of the way, let's get down to their content!  For Folk's Sake is a UK-based website that is ran by a team of credible music enthusiasts from around the country.  They focus on Folk music obviously but also touch on Roots and Country music as well.  Album reviews, interviews and Folk music news can be found on For Folk's Sake's website.
From Their Website:

Old Crow Medicine Show Interview
#3 - Folk Radio UK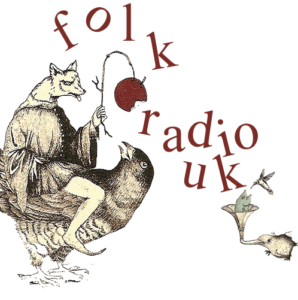 With nearly 6 million yearly page views, Folk Radio UK is an online Music Magazine that covers non-mainstream independent music in the genres of Folk, Acoustic, American and more music. 
They offer up interviews, news, album reviews and much more including their weekly curated music playlists.
From Their Website:

Interview with Legendary John Prine
Head over to their "listen page" for information on their Spotify and Mixcloud playlists that are curated by the Folk Radio team.  The lists are updated weekly!
#4 - Ear To The Ground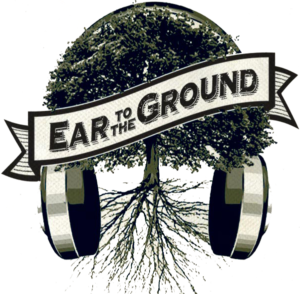 Ear To The Ground Music features emerging artists primarily in the folk, indie rock, and roots music scenes.  The site has album reviews, artist interviews, and artist spotlights featuring a number of lesser-known musicians.  It is the purpose of the site to curate the digital music world, helping artists find an audience and music fans find exceptional, high-quality music.
From Their Website:

Check out their Spring Playlist
#5 - The Blue Walrus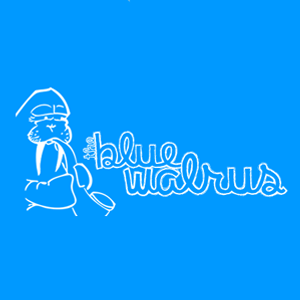 The Blue Walrus is an indie, electro and folk music blog from London, UK.  They off up the sharing of mp3s, music streams and playlists of new bands and artists in the before mentioned genres.  The Blue Walrus has been around since 2006.
From Their Website:

Hear "Cloves" New Single, "Wasted Time"
The name is great, content is great; must be great! Check out this blog!
#6 - Feedspot – List of Folk Music Blogs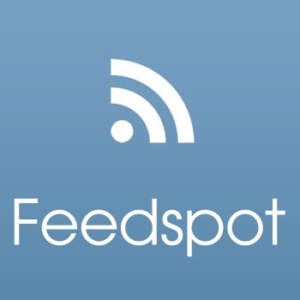 Feedspot is a fantastic resource we use here at Camp House Concerts!  They have a multitude of lists for different genres of music.  For example, "The Best Folk Music Blogs" is generated from Feedspots' index and social metrics which covers thousands popular music bloggers on the net.  Data is generally refreshed once a week. 
Be sure to check out this blog!  Check out their lists!
#7 - Stamp The Wax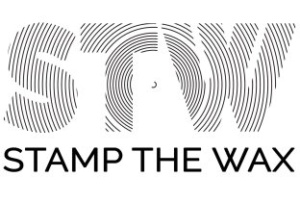 Stamp The Wax began in 2011, by two friends who were bored with their degrees and wanted somewhere to talk about the music they love.  Today, they offer up their opinions on folk and acoustic music that you should be listening to. 
They cover Folk and Acoustic music.  With tons of categories to choose from, you could spend hours if not days on their website!  Some of the categories include, Album Art, City Guides, Monday Morning Mixtape, News and Staff Picks.
From Their Website:

With nearly 35 contributors, you can be assured that they offer up some of the greatest insights into folk music.
#8 - Folk Casters
A fantastic Folk music blog.  They offer up news from the folk music world plus occasional updated and musings on what's happening "backstage" at FolkCast – The UK's premier folk music Podcast with thousands of listeners all over the world.
#9 - Twangville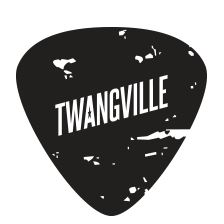 Twangville….just sounds nasty!  This is one of my favorite websites as the guys over at Twangville share the same mission as we do, which is sharing our love for country music to friends from all over! 
So what is Twangville?  Well, it's a music blog featuring Alt-Country, Americana, Indie, Rock, Folk & Blues.
From Their Website:

Readers' Pick of the Week [Gene D. Plumber]
#10 - The Modern Folk
Tired of all the corporate and radio money interfering with the showcasing of new music?  Well, The Modern Folk has set out to get the music, that is otherwise passed on, in front of you, the fan! 
From Their Website:

Listen to Midwestern Medicine's, "The Winking Badge"
Stated by the owner of the blog, "a site for music that is made and played without corporate, or even independent support. homemade music. folk music."
#11 - No Depression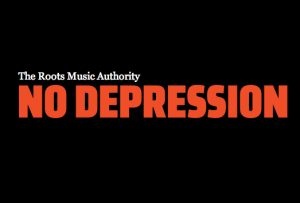 The Journal of Roots Music.  No Depression is a quarterly, high-end, ad-free print journal with a concurrent online publication.  Their website, nodepression.com, has been a lively stomping ground for dedicated music fans since 2009.  With contributors from readers as well as commissioned professional journalists, cover stories from around the folk/roots community.
From Their Website:

63 Tracks Celebrating 70 Years of Folk
#12 - Folk & Bluegrass Blog
Simply put – "This blog is for discussion, questions and relevant comments about folk, bluegrass, traditional and acoustic music."
#13 - Cover Lay Down
This is an interesting blog!  Established back in 2007, Cover Lay Down offers Folk covers of familiar songs.  A unique way to reimagine folk songs. 
From Their Website:

Neil Young - 45 Cover Tribute Songs List
Cover Lay Down's mission statement explains it all.  "mission: to celebrate folk artists and songwriters through cover-songs, and explore the margins and meanings of folk music in a 21st century world."
---
*I know that I have forgotten to mention many great Folk Music Blogs out there but we havent't came across it yet! So, if you know of a blog that needs to be on this list, please email me!