The lineup for March 24th will be as follows: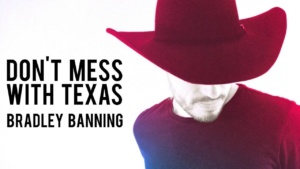 Bradley Banning
Bradley's song "Don't Mess with Texas" has been added to regular rotation at 99.5 the Wolf in Dallas.  This is the largest radio station in the entire nation.  Most artist never achieve this even with major label support.  This is unheard of by an independent artist.  Bradley has been on the road opening up for acts such as: Aaron Watson, Deryl Dodd, Roger Creager, Wade Bowen, Mickey and the Motorcars, Josh Turner and even the San Antonio Rodeo.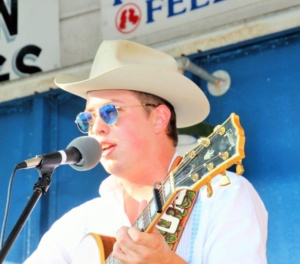 James Steinle
AUTHENTIC. TEXAS. MUSIC.  Just three words needed to sum up the singer/songwriter, James Steinle.  He described his unique style as, "a style of Texas Country Music that fuses blends of Norteno, Tex-Mex, Tejano, Country and Western, Bluegrass, and Rock together into a style that is representative of me as an individual."  Steinle, University of Texas-Austin graduate, was born in San Antonio, Texas, grew up in Dhahran, Saudi Arabia, and spent some time in Landstuhl, Germany.  Later, he went on to say, "I have been fortunate enough to see many places in this wonderful world we inhabit.  I have always taken pride in being aware and observant, so many of my songs come from vivid memories I recall from different times in my life."
When asked "Why do you do what you do?", James said "There is a heavy burden and inherent responsibility placed on being a Folk singer/songwriter in Texas.  Of all the greats, Guy, Terry, Townes, Rodney to name a few; their collective catalogue and feelings they are able to conjure is what keeps me constantly inspired and focused on becoming the best songwriter I can be." Steinle says that he draws inspiration from the great characters of the world of songwriting- Robert Earl Keen, Steve Earle, Bob Wills, Hank Williams, Guy Clark, Lyle Lovett, Terry Allen, Ryan Bingham – and infuse my stories into the melodies they have helped me to hear.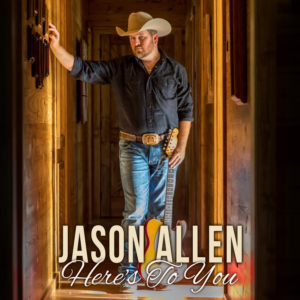 Jason Allen  
Jason Allen was born in Pasadena Texas as the last of 5 children, twenty years after his older siblings and raised on his parents' generation of music, which has been the building blocks and foundation of a certain Texas country music artist thousands of fans have grown to love today. 
Having two #1 hit singles on Texas radio, with over five singles in the top ten and five albums under his belt, Allen has released his sixth album "Here's To You",  recorded in Tyler, TX at one of the most desired destinations of Texas artists today, Rosewood Studios.  Working with award winning producer and owner, Greg Hunt, along with the best of the best musicians Texas has to offer.  As a writer on every track of the project, Allen opens his heart to you as the listener and finally feels he has captured his true style as a recording artist.
Not only has Allen been getting around as an artist but as a song writer as well.  He has been busy not only with his own songs but also writing songs for some of the top and the newest artists on the scene; Kevin Fowler, Kyle Park, Jon Wolfe, Mario Flores and Jason Cassidy just to name a few.  Hitting the scene in 2001 and still going strong through the rapidly changing Texas market and holding a loyal fan base ranging anywhere from 9-90 years old says a lot about Jason Allen as an artist.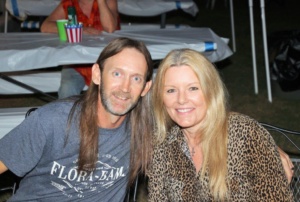 Kim & Richie Allbright  
Richie Allbright's vocal is enough to make one think that somewhere way back in the day Merle Haggard and David Allan Coe had a bastard love child.  Forget the ways the biology doesn't work.  Just stop and listen to that weathered, wizened, wise and wistful sound.  Richie sings and all the very best of the legends whose songs touched our souls the deepest lives vibrant and full and young again. And then he hits you with originals he has penned!
Allbright's been around.  And down.  Down a lot.  The kind of down that Johnny Cash used to be, in fact.  Lot of detritus in the rear view; busted up marriages, busted up bottles, busted up life in general.  There's that thread of bareknuckle self-judged honesty running through the track list here that only comes when a man's come back to terms with the man in the mirror.   You can't fake this stuff, you can't make it up, and you can't write or sing it based solely on informed observations of the battered lives of those whose crazy paths crisscross your trail.  Least you can't if you want anybody to believe a word you let loose.  No fan of genuine country music on the planet should lack this artist in their collection.