Brian McKenzie Releases "Higher Than This"
February 26, 2018 - New England Singer / Songwriter Brian McKenzie has released the official music video for the single "Higher Than This," off his January 26th release Bruising From the Fall. Originally premiered on Paste Magazine, "Higher Than This" was shot by Andy McCarthy and Brett Davey. Look for Brian McKenzie on tour in March in Austin, including SXSW, and New York, with a more extensive tour in June. For more information visit brianmckenzie.com
"McKenzie often conveys his songs in story form that leads the listener to the possibility of two-fold meanings. Today's release is thought-provokingly titled 'Higher Than This,' exhibits his writing skills, along with video imagery that lends itself to speak of a story creating strong, reflective emotions. These observations can bring forward a self-awareness that either soothingly imparts itself to hope or leads to the somber realities of dealing with a loss and moving on. As with many of McKenzie's songs, the perspective his fans take from his music and video work depends on where the listener is in their own world." - Paste Magazine
The Album - "Bruising From The Fall"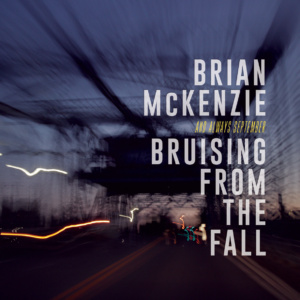 Track List: 
1. Higher Than This 
2. Later On 
3. One with the Sun 
4. Bruising from the Fall 
5. Someday 
6. The In-Between 
7. Justified (Long Way Down)