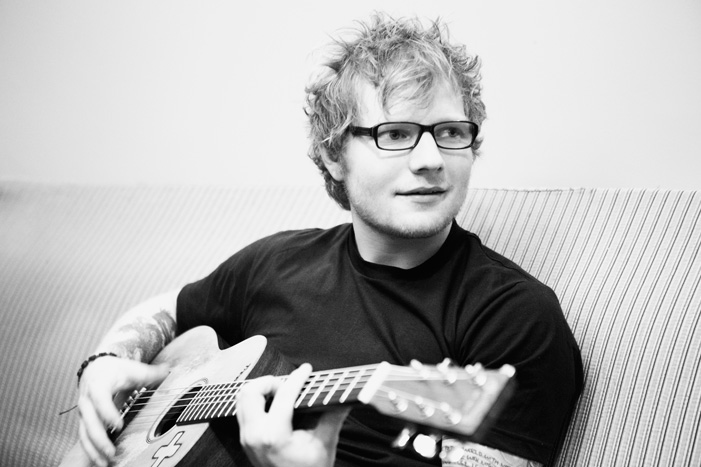 When searching for words to describe Ed Sheeran, it seemed nearly impossible however, AllMusic.com's Jon O'Brien says it best.
"Flame-haired singer/songwriter, beatboxer, and guitarist Ed Sheeran's eclectic blend of acoustic pop, folk, and hip-hop has been championed by everyone from the underground grime scene to American Oscar winners."
Not exactly the country music star typically talked about on here but hang with me here!
This morning
Ed Sheeran released his first single off of his highly anticipated album "Divide" which concluded his year long hiatus.  What makes this release even more special is that his birthday was today as well.  I was on twitter and @SiriusXM tweeted out a special in studio performance of his newest single.
As I was listening to this song, I was pulled in immediately!  Not because I am necessarily a Sheeran fan, but his witty lyrics combined with his powerful vocals had me at the first bar.  Not to mention this was an acoustic set that showed his talented guitar skills.  If you can't appreciate his lyrics or rhythm, you have to respect the passionate delivery of this song!
Here is a verse from his new single:
"...Fifteen years old and smoking hand-rolled cigarettes
Running from the law through the backfields and getting drunk with my friends
Had my first kiss on a Friday night, I don't reckon that I did it right
But I was younger then..."
Check it out here first and then read more about his impressive career..
A little more about the Sheeran's Career
Edward Christopher "Ed" Sheeran is an English singer and songwriter.    His debut album, + (read as "plus"), was released in September 2011 and contained the single "The A Team", which earned him the Ivor Novello Award for Best Song Musically and Lyrically.   The Ivor Novello is an annual award ceremony held in London and honors excellence in music writing.
Sheeran's  popularity abroad began in 2012.    In the US, he made a guest appearance on Taylor Swift's fourth studio album.    "The A Team" was nominated for Song of the Year at the 2013 Grammy Awards, where he performed the song with Elton John.    He performed three sold-out shows at New York's Madison Square Garden as a headline act.    He has worked with Pharrell and Rick Rubin, opened for the Rolling Stones and in his upcoming album, he works with John Mayer.
The funny thing is..
Back in June of 2012 - Sheeran preformed on 'The Voice UK' and during his blind auditions, the judges failed to turn around for him!   If you're not familiar with The Voice, judges place their backs to the artists and if they like what they hear, they turn their chair around.
This guy is going to be around awhile and I guarantee he'd turn some chairs these days!
Here are a couple of links to him preforming:
"Thinking Out Loud"
Here is an awesome video that captures his voice as he plays Thinking Out Loud in an acoustic setting.
Enjoy!
Leave a comment on what you think!  Have any suggestions on who the next "Artist Spotlight" should be on?  Till next time...