Brian McKenzie Releases New EP
Brian McKenzie has just released his brand new EP, "Bruising From The Fall" and we have given it a listen!  This is a masterful piece of work from the once heavy-metal rocker.  His deep voice is very relaxing and easy to listen to.  If we had to place this EP in a genre, we would classify it as "Feel Good Music."  Give this guy a listen!
"Brian McKenzie is the real deal and an honest songwriter.  He has it all. Great songs, great voice and the ability to connect on a visceral level.  You owe it to yourself to check him out" - Gary Mobley, Shubb Capos
About Brain McKenzie
McKenzie is a New England based, versatile singer-songwriter, guitarist, producer, and musician.  He started his music career in the early 90s as the founding member, music writer, and guitarist of the heavy-rock band: Warner/Giant Records recording artists Kilgore whose accomplishments include Ozzfest '98, and multiple shows/tours all over the world. He has since toured nationally as a singer-songwriter and played shows with Toad the Wet Sprocket, The Mavericks, Tyler Farr, Phil Madeira, and The Mallett Brothers, among others.  Brian's material has been described as heartfelt truths, intertwined with emotional musicality and memorable melodies.
Visit BrianMcKenzie.com for more information!
"Bruising From The Fall EP"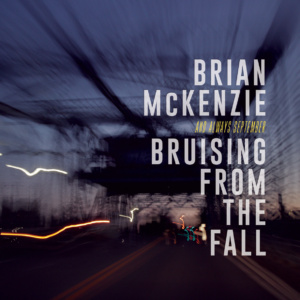 Track List: 
1. Higher Than This (Watch The Official Music Video Here)
2. Later On 
3. One with the Sun 
4. Bruising from the Fall 
5. Someday 
6. The In-Between 
7. Justified (Long Way Down)